Metabolic and Bariatric Surgery During the COVID-19 Pandemic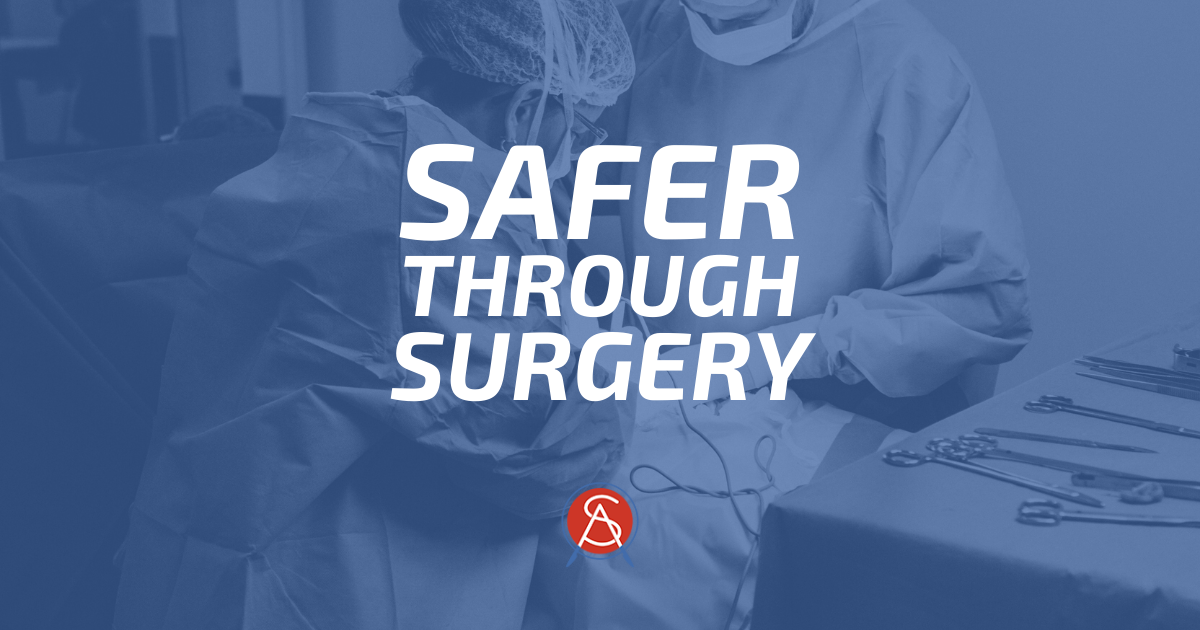 In late June, the American Society for Metabolic and Bariatric Surgery (ASMBS) released a statement regarding metabolic and bariatric surgery during the COVID-19 pandemic. The Surgical Association of Mobile, PA echoes their call to safely resume surgery. While the COVID-19 pandemic is ongoing, so too is the health crisis of obesity in America. Bariatric and Metabolic surgery has been shown as the best treatment for individuals suffering with obesity. Severe obesity both limits the quality of life of patients and can become life-threatening. Bariatric procedures have been put on hold in much of the country during the coronavirus pandemic and deemed "elective."
We affirm the notion that patients are "Safer Through Surgery," a position by the ASMBS published in the Surgery for Obesity and Related Diseases journal. Along with ASMBS, we reject the notion that bariatric and metabolic surgery should be considered "elective" and instead assert we should refer to these procedures as "Medically Necessary Non-Emergent Surgery" to best characterize the nature of these procedures. Bariatric and Metabolic surgery is an effective intervention for patients experiencing many diseases including type 2 diabetes, hypertension, heart disease, and obesity itself.
These conditions tend to worsen over time, amplify disease states in the body and leave patients more susceptible to illnesses like COVID-19. As we navigate life in the age of COVID-19, it is important we do not allow progression of other diseases to worsen by postponing proven treatments that may be performed safely. ASMBS notes in their statement, "Before COVID-19 began, it was clear that patients with obesity were 'safer through surgery'. In the era of COVID-19, 'safer through surgery' for patients with obesity may prove to be even more important than before." As we have learned more about COVID-19, it has become ever more clear that obesity is tied to negative outcomes, including higher rates of intubation and death, among patients ill with COVID-19.
As put by the ASMBS president, Matthew M. Hutter, MD, MPH, and professor of surgery at Harvard Medical School, "COVID-19 may be a factor for quite some time and the longer the treatment of obesity, type 2 diabetes and other related diseases are postponed, the greater the chance they will become worse. Each state, doctor and patient must make a decision as to when conditions for metabolic and bariatric surgery are right, but the sooner it can be safely performed, the more quickly obesity, type 2 diabetes and other diseases can be reduced or resolved."
In Mobile, Alabama, we believe factors including prevalence of COVID-19 infection and hospital resources available provide a safe climate for continuing the practice of weight loss surgeries. Each individual patient's health and the overall COVID-19 outlook are being carefully considered when scheduling procedures. These factors are understandably ever changing and require careful monitoring.
Bariatric surgery procedures, like the sleeve gastrectomy, gastric bypass, and duodenal switch, prove to be both safe and effective for treating severe obesity. Studies show these surgeries help patients to lose excess weight and maintain long-lasting results. According to CDC data, over 40% of Americans had obesity (2017-2018), however less than 1% of the eligible population for bariatric surgery based on body mass index had an obesity treatment surgery in 2018. These procedures offer patients a chance at life changing results and can help reduce the risk of diseases including sleep apnea, multiple cancers, type 2 diabetes, heart disease and osteoarthritis.
The team at Surgical Association of Mobile is currently accepting new patients and safely scheduling surgeries which can safely be performed in Mobile, Alabama. If you would like to learn more about obesity and weight loss surgery, or are interested in starting the metabolic and bariatric surgery process with our office, we invite you to complete a bariatric seminar. We offer both live sessions and an online option. Our surgeons are also available for telehealth appointments. To learn more about how our office is responding to COVID-19, read about our protocols to limit the spread of COVID-19.