Weight Loss (Bariatric) Surgery Alabama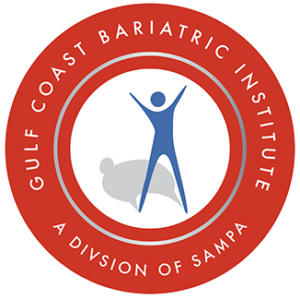 If you are thinking about bariatric surgery and are having doubts about whether it is right for you, you're not alone. Wondering if bariatric surgery is right for you is a very common concern. Bariatric surgery is a life-changing procedure, and making that decision requires research and a good amount of reflection.
The surgeons at Surgical Association of Mobile, P.A. (SAMPA) have performed over 8,000 weight loss surgeries since 1977. SAMPA has performed some of Alabama's and the nation's first specialized operations. They have stayed on the forefront of new technology and procedures helping offer the best operations for our patients. At SAMPA we focus on the science of weight loss and we will consider the appropriate surgery for you. Currently we offer four weight loss procedures for those patients who qualify.
| | |
| --- | --- |
| | |
| | |
| | |
You can also learn more about our robotic bariatric surgery program.
The scope of bariatric surgery is evolving and expanding constantly, which makes the choice of the "right" procedure a more complex one for the potential bariatric patient. This choice however can be narrowed significantly by understanding the ways in which bariatric surgery works. Weight loss surgery works in one or both of two ways, restriction and malabsorption, depending on which procedure you undergo.
Restrictive procedures, such as the sleeve gastrectomy / gastric sleeve and gastric band limit the amount of food the patient can consume in any given sitting. The gastric sleeve does so by removing about 80% of the existing stomach from the abdomen. The gastric band uses an implanted device to form a small upper stomach, but never cuts any portion of the gastric pouch. The first part of the gastric bypass procedure also restricts the size of the stomach pouch and therefore the amount of food that can be consumed.
Malabsorptive procedures alter the small intestine and the digestive process by reducing the amount of usable intestine and the number of calories that are absorbed through the sensitive intestinal walls. The second part of the gastric bypass is a malabsorptive process.
Bear in mind that the decision of which procedure is best will depend on the results of preliminary medical tests and a consultation with one of our surgeons. You are not alone in this decision and we encourage you to contact us at our Mobile, Alabama office to learn more.
Bariatric Surgery Links & Resources