When Laparoscopic Surgery Isn't the Best Option
June 28, 2018
Modern surgery has benefited from the advent and refinement of the laparoscopic or minimally invasive approach. Minimally invasive procedures offer several benefits including less pain, less blood loss, smaller scars, a shorter hospital stay and a quicker recovery. As a result, most of the bariatric and general surgery procedures we perform are minimally invasive and/or robotically assisted. There are times, however, when open surgery is more appropriate for a patient's circumstance. These reasons can include: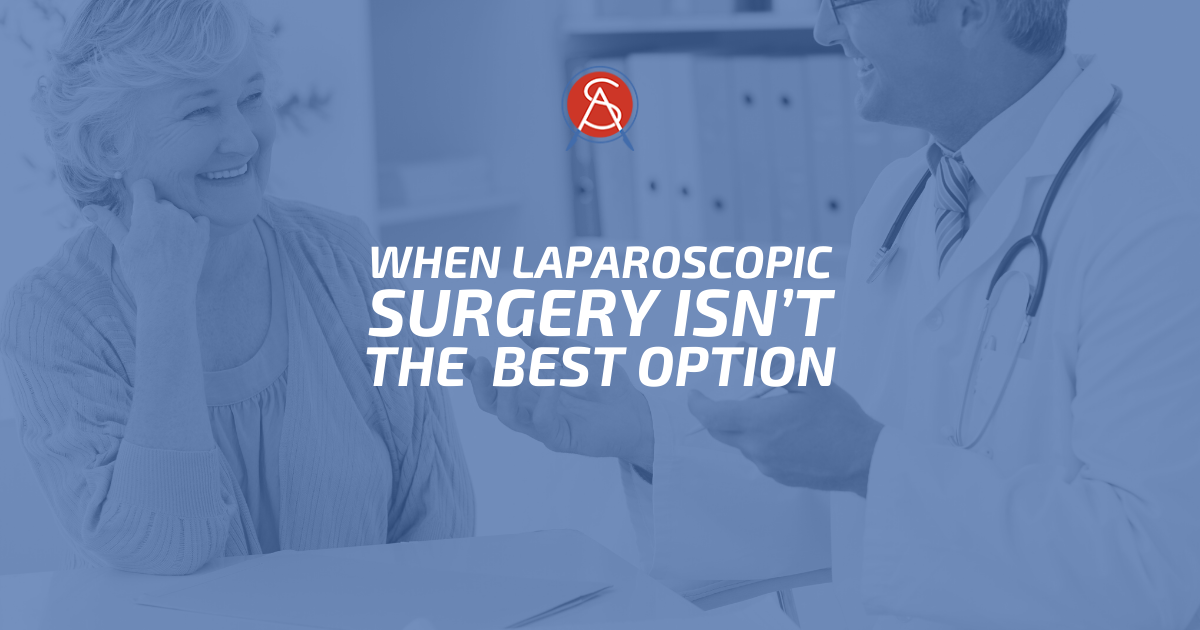 If a previous procedure was performed in the surgical area, there may be significant scar tissue formation. This would indicate minimally invasive surgery may not be appropriate and the procedure may more likely be performed in an open manner
Certain hernia repairs may be more suited to an open procedure. For example, when multiple hernias need to be repaired, minimally invasive devices may not be able to reach every repair site
Certain complex general surgery procedures cannot be performed laparoscopically
Some procedures may have to be converted during surgery. While a conversion is impossible to predict beforehand, your surgeon will let you know if there is a circumstance that increases the chance of a conversion to open surgery
While you may be concerned about undergoing a surgical procedure, you are in good hands. Our surgeons place the highest emphasis on the safety and effectiveness of our procedures, no matter how they are performed.
Every year, we see advances in the field of surgery – procedures that just a short while ago could only be performed in an open manner are now routinely being performed laparoscopically. Further, the advent of robotically assisted surgery has allowed for ever more complex operations to be performed in a minimally invasive manner. In fact, SAMPA has been and remains at the leading edge of surgical technology – learn more about our firsts.
To learn more about laparoscopic versus open surgery options for your circumstance, we encourage you to schedule a consultation with one of our surgeons.