Managing Relationship Changes after Bariatric Surgery
February 1, 2021
Weight loss surgery can be the restart button someone suffering from obesity truly needs. Physical and emotional obstacles that once stood as barriers to a happier, healthier life are broken down, allowing for new opportunities and aspirations. The effects bariatric surgery has on a person extend far beyond physical appearance…to all aspects of life, including relationships.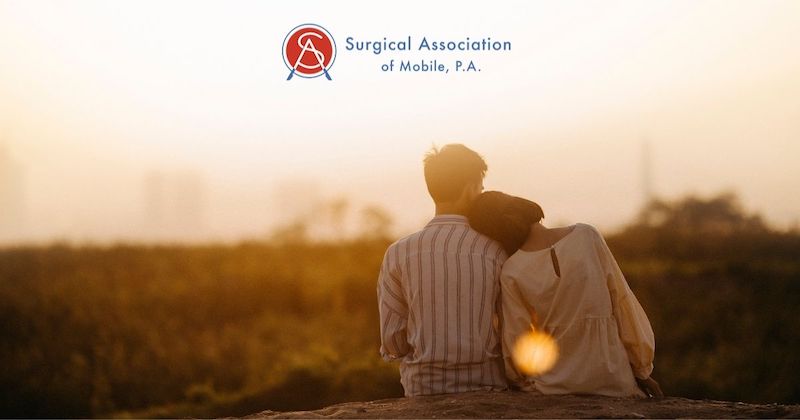 Studying the effects of weight loss surgery on personal relationships is a rather new concept. Changes after bariatric surgery do not end at visual appearance. For example, dependence on food or even people can change significantly or cease to exist, leading to drastic lifestyle changes that involving not just the patient but those around them too.
Increased self-confidence following weight loss surgery can make post op patients see relationships they once valued in a different light. Problems that have been looming can come to a head in relationships of all kinds, and there may be a sense of empowerment to walk away from people or situations that are no longer essential or healthy. But bariatric surgery can also bring about a foundational and very positive restructuring of one's life. A study published in JAMA and conducted in Sweden showed while members of the control group who underwent weight loss surgery had increased chances of divorce.  The likelihood of new, fulfilling relationships or marriages increased. Of course, ending previous relationships is not a foregone conclusion. Often, weight loss surgery can be a driving force to improve existing relationships allowing stronger and more constructive ones to flourish.
Besides love relationships, other personal relationships can be affected following weight loss including friendships, parent-child and work relationships, amongst others. Undergoing weight loss surgery often allows the patient to participate in a wider variety of social activities than they could before. This allows them to be more present in their social circle and facilitate deeper connections and bonds. Unfortunately, sometimes patients find their friendships fail due to newfound jealousy or negative lifestyles that are not beneficial to them. Conversely, parents and grandparents may find they have more energy than ever before allowing them to enjoy their families – playing outside, going to the park, and swimming.  The opportunities are endless. Similarly work life may be improved through greater productivity, more focus, improved opportunity for advancement, and fewer sick days.
When the burden of obesity is eliminated from a patient's life, they often discover free time they did not have previously, which can be used to focus on improving other aspects of their life. An individual may find they want to focus more on progressing their career or creating stronger professional relationships. A patient creates a new sense of self, and that comes with new goals and expectations.
If this all sounds overwhelming, it doesn't have to be.
It is important we give you an unvarnished look into life after bariatric surgery.  Relationships will change as you do, and in many cases that can be hard. It also allows you to grow in ways you never could before. The most important thing is communication.  Communicate with your loved ones and friends both before and after surgery so they understand why you are undergoing the procedure and what you hope to achieve from a new and healthier life at a lower weight. We also want you to communicate with our office. We are here to help you achieve your most fulfilling and productive life after surgery.
The bottom line? Undergoing weight loss surgery can open up new doors you never knew existed. This appears in a multitude of ways, but in the end, it most often allows healthier, more positive relationships to flourish.