Pensacola, Florida Bariatric Surgery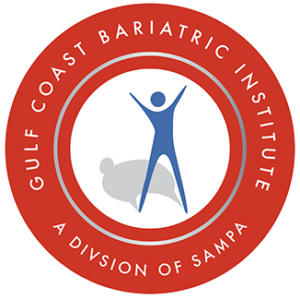 SAMPA has been fortunate to welcome patients from Pensacola, Florida and surrounding areas for many years. Our patients from Pensacola choose SAMPA because of the exceptional experience we offer, while never compromising on the safety and effectiveness of the weight loss procedure. Of course, we understand that some patients may be concerned about traveling to Mobile and we will attempt to address their concerns about proximity below.
Insurance Considerations
One of the first concerns our patients have is the cost of their procedure along with their insurance status. While the patient's policy may be written in Florida, coverage may extend out of state to Alabama. In many cases, the patient will remain in-network for the lowest out of pocket expense. In other circumstances, the patient may have out-of-network coverage or if their policy specifically excludes bariatric surgery, self-pay options are available. We are happy to discuss these options as we work with out-of-state patients to give them guidance and clarity.
Attending a seminar
Attending a weight loss surgery seminar is the very first step that our patients take when choosing bariatric surgery and our program. The seminar is a very important fact gathering tool that not only helps the patient decide if surgery is right for them, but also which procedure(s) may be appropriate for them. Ideally, a patient joins us for an in-person seminar – an event we hold multiple times every month.
Preoperative Testing
Preoperative testing is also a consideration for patients who expect to travel for care. The pre-op testing process is rather lengthy and as such we do our very best to schedule as many tests as possible, on the same day, to minimize the number of trips a patient must make. With that, patients can opt to have their testing performed in Pensacola and have the results sent to us.
Postoperative Recovery and Support
As we know, bariatric surgery does not begin and end at surgery. It is a lifelong process that requires follow-up and continuous support for the rest of the patient's life. While the drive from Pensacola is not a very long one, we do our very best to combine appointments and offer follow-ups on the same days as support group to minimize the times needed to travel to our office. Luckily, for those in Pensacola, they should be able to attend support group monthly and have appropriate follow-up appointments during their first year and beyond period.
We encourage you to contact our scheduling and billing representatives to learn more about having bariatric surgery at our practice. We also encourage you to evaluate local practices in your area, weigh the pros and cons of having surgery in Mobile and ultimately decide based on the practice that best suits your needs.
Should you choose Surgical Association of Mobile, we truly look forward to meeting you and helping you take the first steps towards a new and healthier life.