Gulfport / Biloxi, Mississippi Bariatric Surgery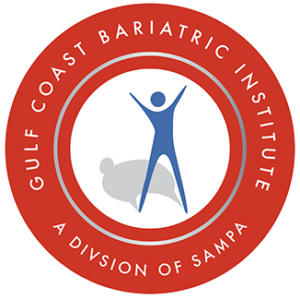 Surgical Association is proud to offer bariatric surgical services for those living in the Gulfport and Biloxi Mississippi area. Even though the drive to our facility is only just over an hour, we are acutely aware of our patients' schedules and time constraints and make every effort to ensure that each trip they make is both productive and convenient. For that reason, we foster an environment of open communication, so that our patients understand their time and cost commitment before they take time out of their busy schedules.
Attend a Bariatric Seminar
Knowing that prospective patients may be considering multiple surgical practices for their bariatric procedure, we hold a live bariatric seminar multiple times every month that allows the prospective patient to learn more about SAMPA and ask the questions that are most pressing to them.
Mississippi Bariatric Surgery Insurance Considerations
Insurance considerations for those with Mississippi-based policies are often foremost in patients' minds. As such, we will assist those patients with an insurance verification. We suggest that all patients, regardless of their geographic location, contact their insurance company to fully understand their policy – what it covers and what is excluded.
Most patients with insurance that covers bariatric surgery should have in-network or out-of-network coverage with us.
For those without insurance or for those whose insurance policy specifically excludes bariatric surgery, we can arrange for cash / self-pay pricing that can be paid in full or financed, depending on the patient's situation.
Pre-Operative Testing
For patients visiting us from the Gulfport and Biloxi, Mississippi area, we are often able to schedule all their preoperative testing on one day, because we know how valuable their time is. Further, any testing that cannot be performed in Mobile can be handled in the patient's hometown and results can be sent to us.
Recovery
After spending the requisite recovery time in the hospital here in Mobile, patients will be released to a friend or family member that can drive them back home to Gulfport or Biloxi. Patients will, of course, be recovering from the major surgical procedure, however at the drive should not be uncomfortable, especially if managing their pain appropriately with the prescribed medication. Once home, patients will have the same directives as their local peers and will have access to our entire team for any questions or concerns.  As with any surgical procedure, if the patient believes they are having a medical emergency, they should dial 9-1-1 immediately.
Longer-Term Recovery and Aftercare
Due to their proximity to our offices in Mobile, patients in the Gulfport / Biloxi area should be able to attend their follow-up appointments as well as support group. We are often able to schedule follow ups on the day of support group so that there's no need to drive back-and-forth for each commitment. We encourage all our patients to work with our scheduling team to ensure that their visits to Mobile are as fruitful and convenient as possible.
Should you choose the surgeons and staff at Surgical Association of Mobile, we will help you understand the ins and outs of your procedure and we look forward to being a part of your success in losing weight and getting healthier.