Testimonials
Raina – Gastric Sleeve Patient
Kelsey – Gallbladder Surgery Patient
Dana – Gastric Bypass Patient
Ginni – Gastric Bypass Patient
"My life has changed a hundred times for the better!"
Ginni has lost 118 lbs. and counting!!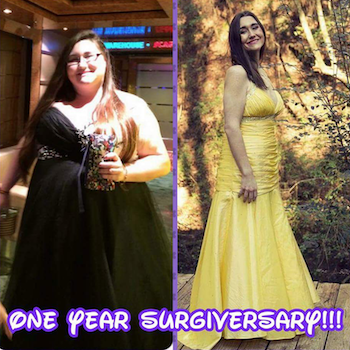 I chose to have weight loss surgery when I reached my highest weight at 297 lb. I had health concerns such as diabetes, back pain, knee pain and I was always tired. So after a couple of years of not feeling good, I was tired of my back hurting and was recently diagnosed as being pre-diabetic, I decided it was time to make a change.
A friend of mine told me about gastric bypass and I had already thought about it, but I really didn't have that push to do it just yet. But one day it hit me I need to make a change now! I wanted to do more. I wanted to be able to live a full life, participate in family activities such as bike riding sports, etc. I want to be able to go upstairs without being winded. I didn't want to be in chronic pain when I got older due to weight related issues. I just wanted more for my future.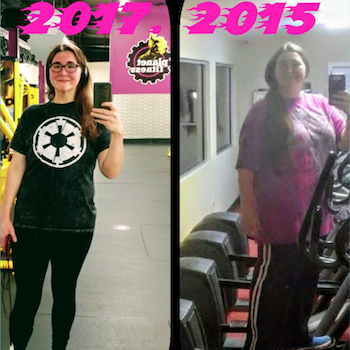 So one day I just decided to go to a weight loss seminar at Mobile Infirmary and I listened to Dr. Hannons' seminar and watched the Powerpoints and I even talked to him for a few minutes afterwards and from that point I knew this was for me. I felt like I was listened to that he truly cared that his group would care for me! I then called and made an appointment and I met with Dr. Dusty Smith and she was just absolutely amazing. Just as with Dr. Hannon I felt listened to, I felt like she cared about my future and what was best for me. She answered every question I had. The staff that works with her also helped me out with any questions. They helped me with every step I needed to do to make my dream a reality! Once at all the paperwork and everything was taken care of and insurance was taken care of everything sped up from there. I submitted my paperwork and scheduled surgery.
I feel like my surgery went extremely well. I had very little post-op pain not any more than I would expect. I went home. I came back for check-ups everything was wonderful! I feel like the surgery really helped me with so much. I have more confidence in myself I have the self esteem i never had before. I want to do more, I want to exercise, I want to be healthy. I can do so much more than I could before surgery my life has changed a hundred times for the better! If I had it to do all over again I would totally do it it was the best decision I made for me! Thank you so much Surgical Association of Mobile!